ITC Announces THB 0.25 Per Share Interim Dividend, Reports THB 445 Million in 2Q23 Net Profit, and THB 3.2 Billion in Sales.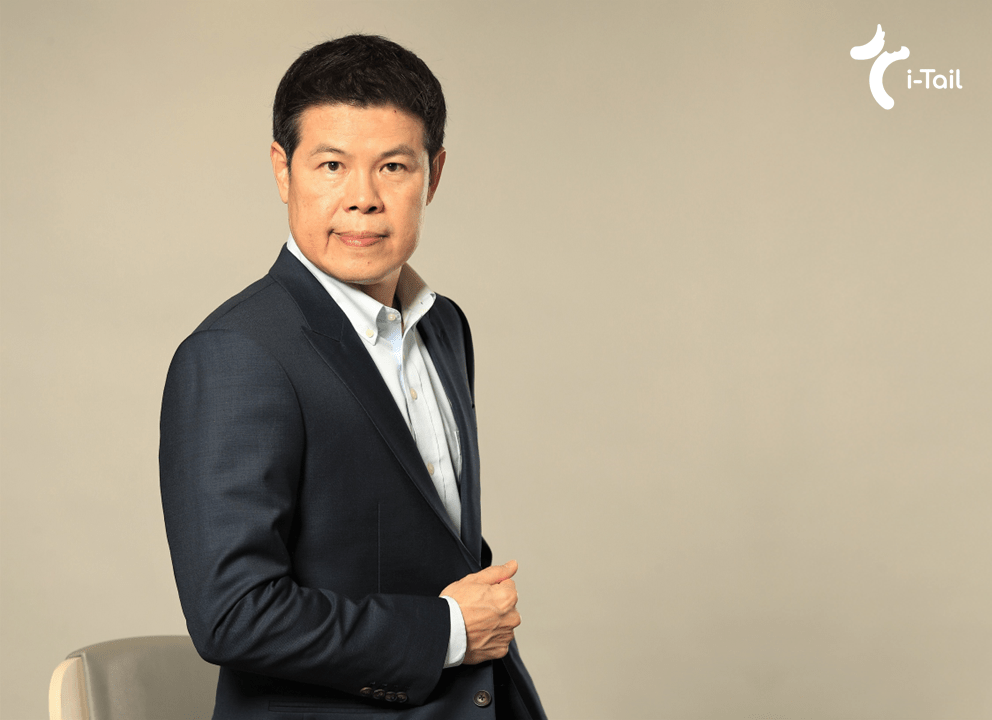 BANGKOK – July 27, 2566 – i-Tail Corporation PCL (ITC) announced its financial results for the second quarter. The total sales was THB 3,243 million, a 10 percent quarter-on-quarter decline but showed a 4 percent increase of net profit to THB 445 million when compared to the first quarter of the year. ITC has driven its first half of 2023 with new, innovative petfood products and launched 591 quality items, resulting in total sales of THB 6,830 million and net profit of THB 870 million for the first half of 2023. The Company, with 16 new clients in the second quarter, aims to strengthen the business and has prepared marketing and investor relations activities towards the end of the year.
Pichitchai Wongpiya, CEO at i-Tail, said, "We continue our business operations amid inflationary pressures and high interest rates. With the second quarter results improving compared to the previous quarter, particularly on the profit, the Company decided to announce the interim dividend at THB 0.25 per share. This is a remarkable 86 percent payout ratio with THB 750 million in dividends paid in the first half of this year."
The dividend will be paid to shareholders on August 25, 2023 with ex-dividend date on Aug 10, 2023 and record date as of August 11, 2023.
"For the latter half of the year, we will continue to meet with investors, both institutional and retail. Our management and commercial teams have plans to join pet expos and fairs in Europe, Asia and the U.S., like SuperZoo, in Vegas to meet our current and potential clients in person. In the second quarter, we met customers and investors in Japan and Europe. These are part of our ongoing marketing and investor relations activities that will help us expand our business and investor base to new horizons."
In the first half of the year, sales in Americas represented 51 percent of ITC's revenue, followed by Asia and Oceania with 38 percent, and Europe with 11 percent. In terms of category mix, ITC's sales stem from three main product categories: cat food with 68 percent, dog food with 17 percent, pet treats with 12 percent, as well as others with 3 percent.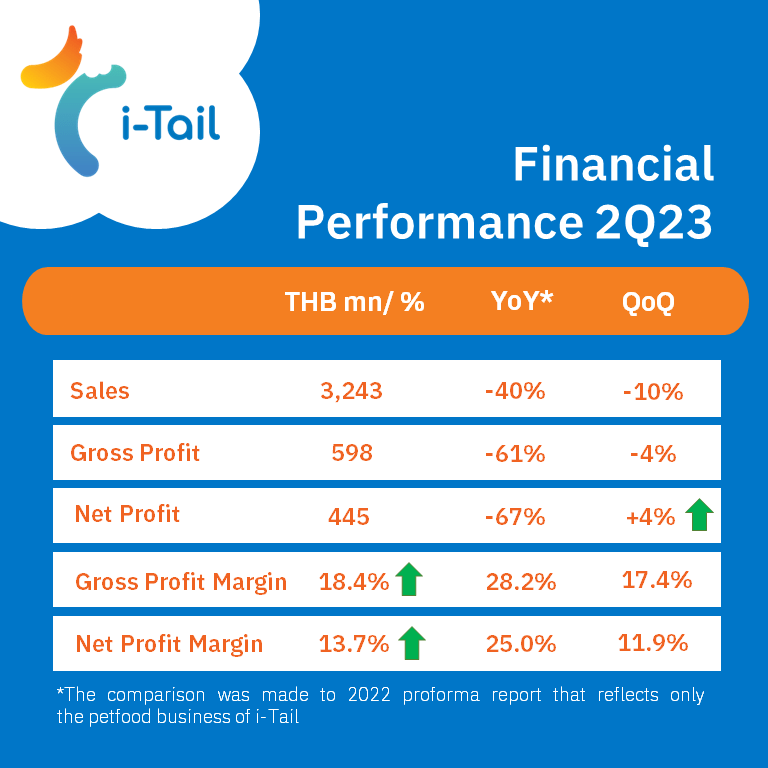 "In the past six months, the company has offered a variety of 3,740 high-quality products. Looking to the future, we continue to focus on innovative, premium pet food products. We have projects in the pipeline to launch in different formats, such as mousse, pâté and drink, for leading global brands and supermarket / retailers, to capture the pet health trends nowadays," added Wongpiya.
On sustainability, i-Tail, as part of Thai Union Group, has adopted SeaChange® 2030, a newly relaunched sustainability strategy that the Group recently announced with more ambitious goals on people and the planet. On people, i-Tail started using Employer Pays Principles for recruitment of migrant workers since the beginning of 2022. On the planet, both of i-Tail factories in Samut Sakhon and Songkhla are among the Thai Union's five pilot factories in the "best-in-class manufacturing" commitment. The factories also implemented technology to save more energy and reduce carbon emission.
The Company developed its two factories to be closed-loop ones with the implementation of zero water discharge, zero waste to landfill and zero food loss. Solar rooftop panels and automation system are installed. This hits dual agenda of sustainability and efficiency in its production line.
"I am confident that with SeaChange® 2030 – sustainability strategy, i-Tail, as part of Thai Union, will drive change in the global petfood and seafood industries," added Wongpiya.