i-Tail participated in Anti-Corruption Day 2023 event to show the support for Thailand's anti - corruption movement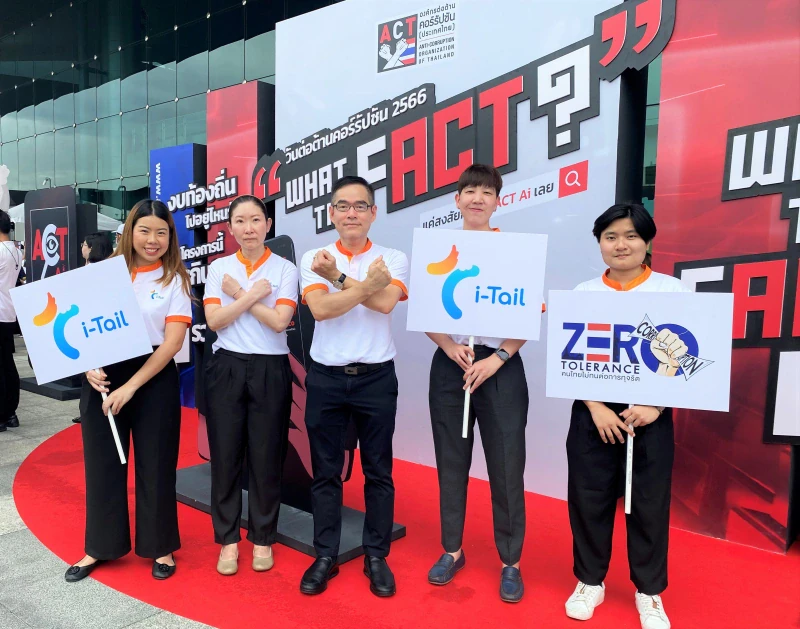 i-Tail Corporation PCL. (ITC), led by Khun Chaiwat Charoenrujitanon, the CFO of i-Tail, together with i-Tail employees, participated in Thailand's Anti-Corruption Day 2023 event on September 6th, 2023. The event was hosted by the Anti-Corruption Organization of Thailand (ACT) at Krung Thep Aphiwat Central Terminal in Bangkok.
i-Tail recognizes the importance of good corporate governance and firmly opposes any form of corruption. We have adopted an anti-corruption policy and a code of conduct to guide our business operations, emphasizing honesty, transparency, accountability, and ethics. These principles align with the best practices for listed companies.
#ITC #iTailCorp #ACTDAY2023