Songkla Canning becomes i-Tail Corporation and the official business of Thai Union's pet related operations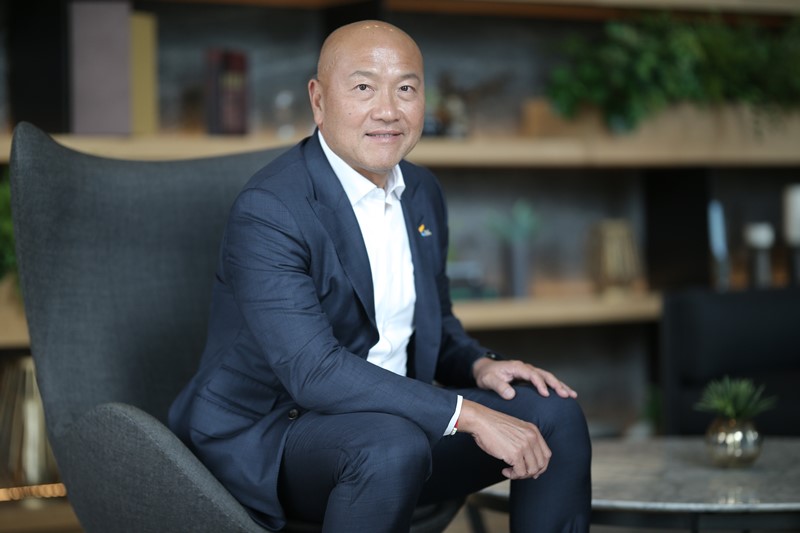 BANGKOK – September 2, 2021 – Songkla Canning Public Company Limited (SCC), a subsidiary of Thai Union Group, today announced that it will become i-Tail Corporation Public Company Limited (ITC) and be the official business of Thai Union's pet related operations.
The change from Songkla Canning to i-Tail Corporation will officially take effect today.
"The launch of i-Tail Corporation is the result of the continuing strength of Thai Union's PetCare business," said Thiraphong Chansiri, CEO at Thai Union Group. "As demonstrated by our second quarter financial results, PetCare is becoming an increasingly important part of the Group, with customers now spending more time at home with their pets because of COVID-19."
As a result of today's change, the existing SCC (ITC) plant will become the home of pet food production, with the production of human food shifted to other Thai Union plants.
"Further supporting the future growth of PetCare, Thai Union has deployed a new roadmap that utilizes innovation to enhance the nutritional aspect of our products," Chansiri said. "A key role of the Global PetCare Innovation (GPCI) and Global Innovation Centre (GIC) is to verify the innovation development and efficacy of our products, with the ultimate goal to bring health and longevity to the pets we serve."
ABOUT THAI UNION GROUP
Thai Union Group PCL is the world's seafood leader, bringing high quality, healthy, tasty and innovative seafood products to customers across the world for more than 40 years.
Today, Thai Union is regarded as one of the world's leading seafood producers and is one of the largest producers of shelf-stable tuna products with annual sales exceeding THB 132.4 billion (US$ 4.2 billion) and a global workforce of more than 44,000 people who are dedicated to pioneering sustainable, innovative seafood products.
The company's global brand portfolio includes market-leading international brands such as Chicken of the Sea, John West, Petit Navire, Parmentier, Mareblu, King Oscar, and Rügen Fisch, Thai-leading brands SEALECT, Fisho, Qfresh, Monori, Bellotta and Marvo, and ingredient and supplement brands UniQ™BONE, UniQ™DHA and ZEAvita.
As a company committed to innovation and globally responsible behavior, Thai Union is proud to be a member of the United Nations Global Compact, and a founding member of the International Seafood Sustainability Foundation (ISSF). In 2015, Thai Union introduced its SeaChange® sustainability strategy. Find out more at seachangesustainability.org. Thai Union's on-going work on sustainability issues was recognized when the company was listed on the Dow Jones Sustainability Indices (DJSI) for the seventh consecutive year in 2020, and ranked number two in the world on the Food Products Industry Index. Thai Union was also named to the FTSE4Good Emerging Index for the fifth straight year in 2020.